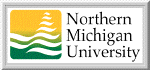 ---
BEOWULF Cluster at NMU

The BEOWULF Cluster is up and running! (as of March 2001)
Thanks to the work of Randy and Ryan Dieter in Fall of 2000, and to Denny Vandenberg and Mike Kowalcyzk in Winter 2001.
As of April, 2001, there are 8 nodes working, with more on the way (donations accepted!)
Has been tested by Denny with sample code for distributed calculation of Pi

this code uses MPI (message passing interface)
here is the code (on beowulf1 in /usr/mpi-beowulf/examples)
Can learn MPI from these, at least the basics.
Mike is finishing a distributed version of our GA++ code.

Ask the Sys. Admin. (??) for an account, take the MPI sample code, and go with it!
Let's get some distributed and parallel applications going.